Are you considering a career in International Relations? Perhaps you've completed an internship, travelled, or are currently employed in a related field, and you're ready to leverage that experience by completing a Masters.
Earning a Masters in International Relations requires an open and forward-thinking mind, since the discipline is characterised by constant flux and is subject to the political, economic, social and environmental changes that the world goes through. However, with the right amount of drive, it can be an extremely rewarding field of study.
How does an International Relations MA develop key skills?
Many of the careers associated with a Masters degree in International Relations require a rigorous research and problem-solving aptitude and one of the key parts of your course is your dissertation. This will be your opportunity to home in on an area that interests you most, and enhancing your research skills throughout your dissertation will be crucial to any future role you hold in this field.
If you'd like to earn your degree while continuing with work or honouring any other commitments, an online, part-time MA can be an excellent fit. Queen Mary Online also offers the option of Postgraduate Diploma (PGDip) or Postgraduate Certificate (PGCert) programmes, which do not require a dissertation but still stimulate your research skills and provide Masters-level content.
What type of roles are open to me after my Masters?
It's not hard to imagine why a qualification in International Relations is of value considering the increasing globalisation of the world. There has never been more emphasis on improving communication and rapports between countries, with the aim of creating safer, more understanding environments for all.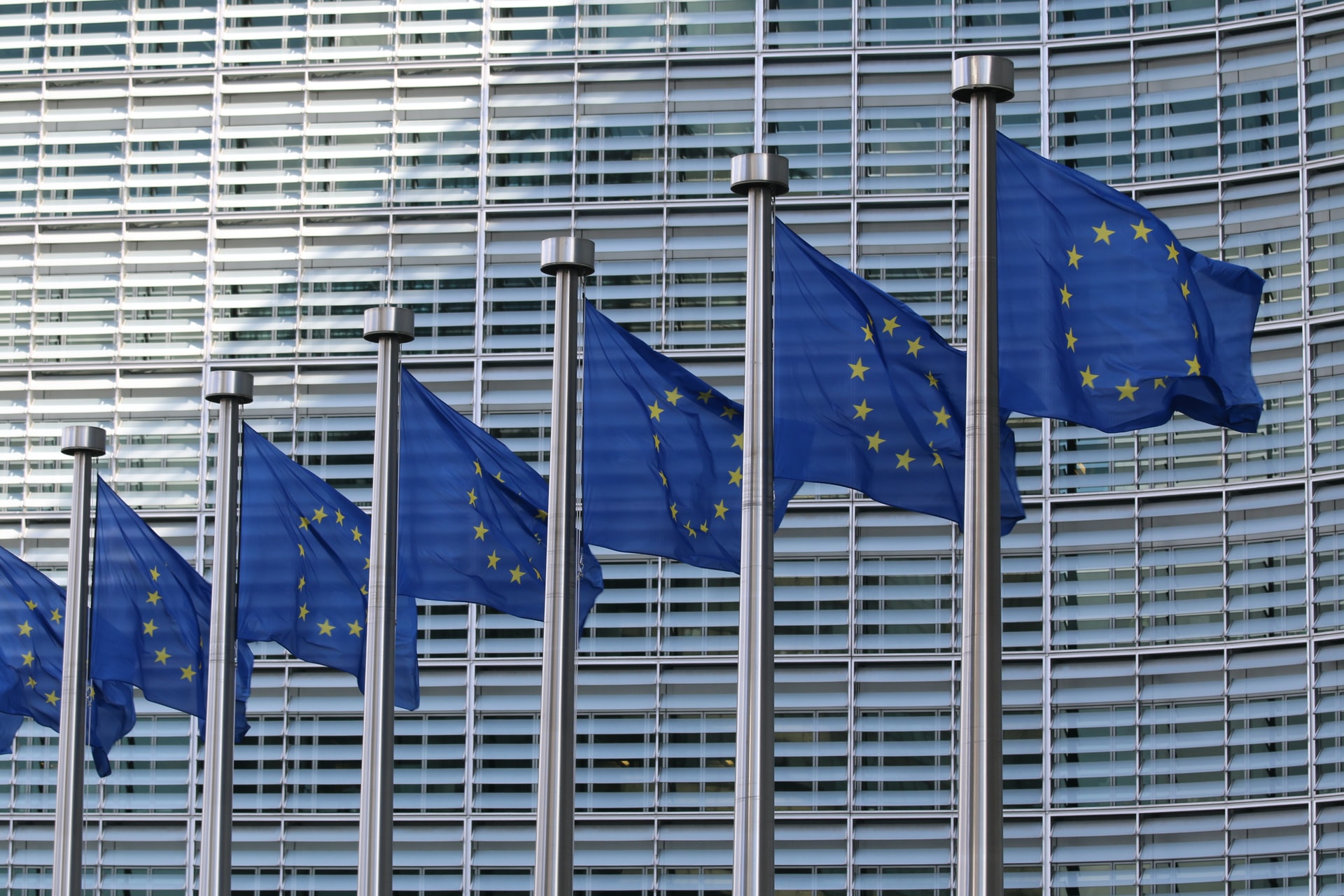 The European Commission Building in Brussels. Individuals with problem-solving skills are needed by international organisations like the EU.
Upon completion of your course, you'll be equipped with the right tools to make sense of the complex international affairs and relationships around us. There are a wide range of different career opportunities open to International Relations graduates, including:
Intelligence specialist – collecting state-critical information 
As an intelligence specialist, you can work in almost any state department (security, military, navy) or national government agency. An intelligence specialist's role consists of preparing reports and analysing data, maintaining intelligence libraries, databases, and files, and conducting mission reports.
Political analyst – making sense of the political climate  
Most political analysts are employed by the government, though working opportunities also exist within media companies and research organisations. As well as interpreting political developments and analysing policies and government decisions, your typical duties would be to advise government officials, parties, and the media.
Lobbyist – pitching concepts to people who can make them come alive
As a lobbyist, you will be hired by an association, non-profit organisation, or corporation to persuade government members to come to a decision that would benefit the company you represent. Lobbyists build rapports with government policymakers, find the most effective ways to communicate their ideas with the public, and analyse and monitor legislation.
International Development Worker –

providing support

around the world
The role of an international development worker is to provide aid to people in need, wherever their geographical location. This aid can take any number of forms, including healthcare, housing, construction, and education. The manner in which you help provide it can also vary – from offering hands-on physical labour to fundraising, administrative support, volunteer training and more.
Students who have studied International Relations with Queen Mary have gone on to work in a diverse number of places, including the United Nations, Alliance for Peacebuilding, Volkswagen, Moody's, and the International Monetary Fund, amongst many others.
By developing a better understanding of the ever-changing situations faced by countries and intergovernmental organisations, you can forge a meaningful career helping groups of all means and sizes to better navigate them: