If you've been looking into studying in the UK, you might have heard about 'Russell Group' universities. But what is the Russell Group, why is it so prestigious, and what are the benefits of studying with a Russell Group university?
What is the Russell Group?
Formed in 1994, the Russell Group is an association of 24 of the UK's leading universities.
These prestigious universities are renowned for their world-class research and education. They provide students with the highest-quality research, outstanding learning and teaching experiences, and unrivalled links with both the private and public sector.
List of Russell Group Universities
The 24 Russell Group universities are:
University of Birmingham
University of Bristol
University of Cambridge
Cardiff University
Durham University
University of Edinburgh
University of Exeter
University of Glasgow
Imperial College London
King's College London
University of Leeds
University of Liverpool
London School of Economics & Political Science
University of Manchester
Newcastle University
University of Nottingham
University of Oxford
Queen Mary University of London
Queen's University Belfast
University of Sheffield
University of Southampton
University College London
University of Warwick
University of York
Queen Mary University of London is a member of the Russell Group of leading universities. Find out how their part-time, online programmes allow you to continue working while you study for a career-enhancing master's degree:
What are the benefits of studying with a Russell Group University?
Make a global impact
Russell Group universities have made significant social, economic and cultural impacts across the UK and globally:
Their economic output is over £32 billion each year
They produce over two-thirds of the world-leading research produced by UK universities, supporting over 300,000 jobs across the UK
When you join a Russell Group university, you'll have access to the highest quality of teaching and research that will empower you to achieve lifelong career success and make a global impact.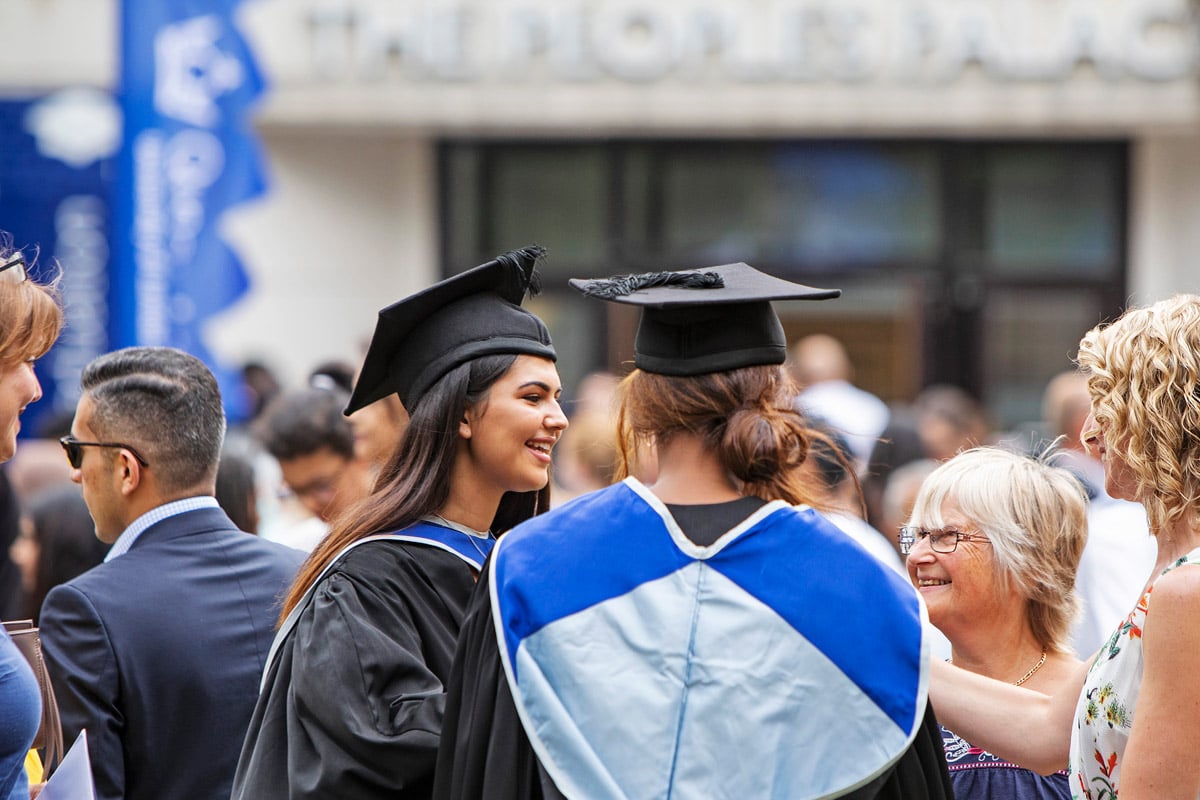 Queen Mary University of London is a member of the Russell Group.
Join a global community
From 2015 to 2016, there were 417,000 undergraduates and 192,500 postgraduates studying at a Russell Group university.
Russell Group universities attract students from around the world. They embrace a global perspective and host a global community of staff, students and alumni.
Within the Russell Group, 34% of students are international students and 39% of academic staff are non-UK nationals. Additionally, many of their students work for multinational businesses and global organisations.
When you study with a Russell Group university, you'll be part of a truly global community and acquire a global perspective through your learning, boosting both your knowledge and your professional network.
Gain access to world-leading research
In addition to their reputation for world-class teaching, Russell Group universities are world-renowned for their quality research. They're awarded two-thirds of all UK research grants.
That means Russell Group universities are able to produce cutting-edge research. It also means Russell Group universities contribute to many groundbreaking innovations and discoveries.
If you study with a Russell Group university, you'll have access to cutting-edge research that will enhance your knowledge and skills and enable you to make your mark in the world and society.
Boost your employability
Russell Group university graduates are highly sought-after by employers. This is because the standard of learning and teaching at Russell Group universities reflects the demands for skills needed in the global job market. As a Russell Group university graduate, you'll gain a competitive edge when looking for your next step up on the career ladder.
Earn a higher salary
As well as boosting your employability, being a Russell Group graduate also helps you significantly boost your salary. Research by the Institute for Fiscal Studies found that Russell Group graduates earned an average of £33,500 after 5 years – around 40% more than graduates of other universities.
Queen Mary Online offers four part-time, 100% online programmes delivered by Queen Mary University of London – a world-leading Russell Group university. Gain access to cutting-edge research, a global community, and world-class teaching that will empower you to make a global impact. Find out more: