In today's competitive job market, unpaid internships have become the entry point for many young professionals. With a supply of qualified candidates exceeding demand in many sectors, businesses and organisations are increasingly trading on the promise of professional experience. A 2017 study by The Online Recruitment Resource found that up to 48% of young workers in the UK had undertaken unpaid internships.
While internships can lead to more permanent employment, many students are understandably resistant to the idea of unpaid work. The dilemma is heightened for international relations students, given a host of NGOs and international organisations promising all-important job experience.
Are you curious about the real benefits these internships afford? Read on to learn if an unpaid internship is right for you.
Internship Opportunities Vary Greatly
Ideally, unpaid internships allow young professionals to showcase their talents, leading to more permanent employment within an organisation. Yet, students should not mistake this best case scenario for the standard path.
In the USA, for instance, an NACE survey found that overall, former interns were only two percent more likely to be employed than non-intern applicants, with 37% and 35% employment, respectively. Accordingly, students should not prioritise internships purely based on experience, but rather identify businesses and organisations that live up to the best case scenario.
Among the factors prospective interns should consider, post-internship opportunities are crucial. Top organisations will often include this information in their internship advertising. Additionally, students can make informed decisions by consulting alumni profiles and employment statistics; even looking up current employees to learn how many of them followed the internship route.
Internships can build transferable skills for long-term career development
Good Internships Can Help International Relations Degree Students
Some post-internship opportunities are more indirect, attracting the interest of future employers elsewhere, and many young professionals will choose an internship based on an organisation's standing in the industry. These internships help students build a professional profile and improve their chances of finding employment. Combined with a top-quality education, a prestigious internship can prepare students for a well-paying job - an important consideration for unpaid work.
From the UN and the EU to think tanks and nonprofits, internships abound for students in the international relations courses. Choosing to study online with an institution like Queen Mary will make it even easier to seek internships, as you can easily schedule your studies around any positions you are offered. These prestigious opportunities can help young professionals build their CVs while learning the daily operations of industry leaders.
Personal Contact is Key for the Intern Experience and Beyond
Internships are an effective way of building professional relationships. Along with a proven track record for strong work, these connections can increase your chances of gaining future employment after your international relations degree.
In return for unpaid work, top organisations often help their interns maximise the experience, encouraging them to network with professionals in their field. Interns may even seek specialised advice from managers and other high-level professionals within their organisation.
Interns also develop working relationships with their peers. While often overlooked, intern networks support young professionals, providing them with up-to-the-minute career advice for today's job market. As potential future colleagues, fellow interns are important people to know for long-term career prospects. These relationships also shape the intern experience itself, dictating work culture and after-work socialising.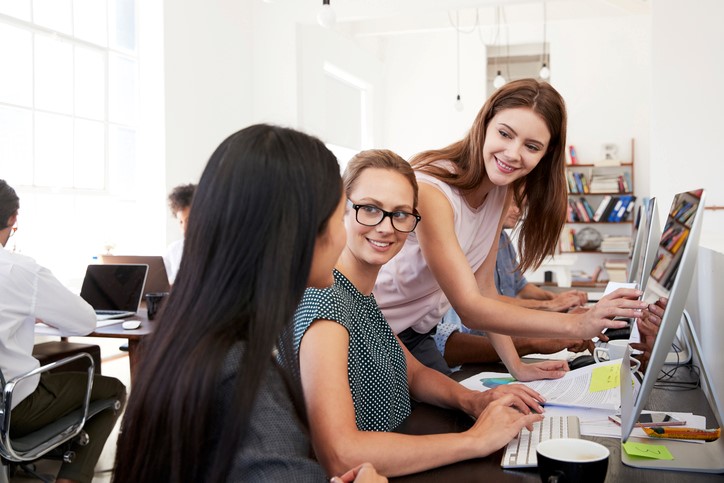 Interns can build strong professional relationships in high-pressure situations
Are you hoping to build your professional profile? Find out more about Queen Mary's leading MA in International Relations?