Carmen Holmberg works within a pathology lab for the NHS in the UK. Having worked with the NHS in various roles for seven years, she decided to study an online MSc in Global Public Health with Queen Mary Online. We spoke to Carmen about her experience on the course.
Question:
Tell us more about yourself and your background.
Carmen:
I work within a pathology lab for the NHS, and specialise in autoimmunity and proteins. I've been working for the NHS for around seven years now, and I've basically worked up the ladder.
There's obviously quite close links between my day job and global public health. So, I find it easy with my day job that I can learn as I go. And I can fit it around my schedule each week. I work on shifts all hours of the day, seven days a week. But I'm able to work my day job and also fit in learning in between.
Question:
What motivated you to study an MSc in Global Public Health?
Carmen:
With the work we receive from within the hospital and from the community itself, you do see growing cases of these non-communicable diseases, and you start realising that these sorts of diseases can be prevented with good policies and good primary healthcare. With the amount of people succumbing to these diseases, treating the symptoms is not going to help. So that's why I wanted to do this MSc – to see how policies are made in this regard on a global scale.
I come from a very multicultural background, so that's what motivated me as well. I didn't really want to learn about the UK specifically, I wanted to know more about public health on an international scale – about how policies work for some countries and how they don't for others. It's been very interesting learning about that as well.
Question:
Why did you choose to study with Queen Mary Online?
Carmen:
I chose to do an online MSc through distance learning because I wanted to fit it around my full-time job. I had looked around at many online distance learning masters that were provided by UK universities. I originally wanted to apply for my undergraduate degree with Queen Mary, but I didn't in the end, and I've always wanted to come back to Queen Mary. I liked the institution when I looked around, and I always had a good feeling about Queen Mary, obviously since it's part of the Russell Group as well.
You know that your MSc with Queen Mary will hold clout if you ever want to apply for anything, and I knew that the teaching was excellent as well. What had also impressed me was that they had a lot of student support available to all students. I've used this service, and if I had any questions, the student advisers would message me back very quickly. That's been very helpful as well. I feel like I have support from the university despite not being there.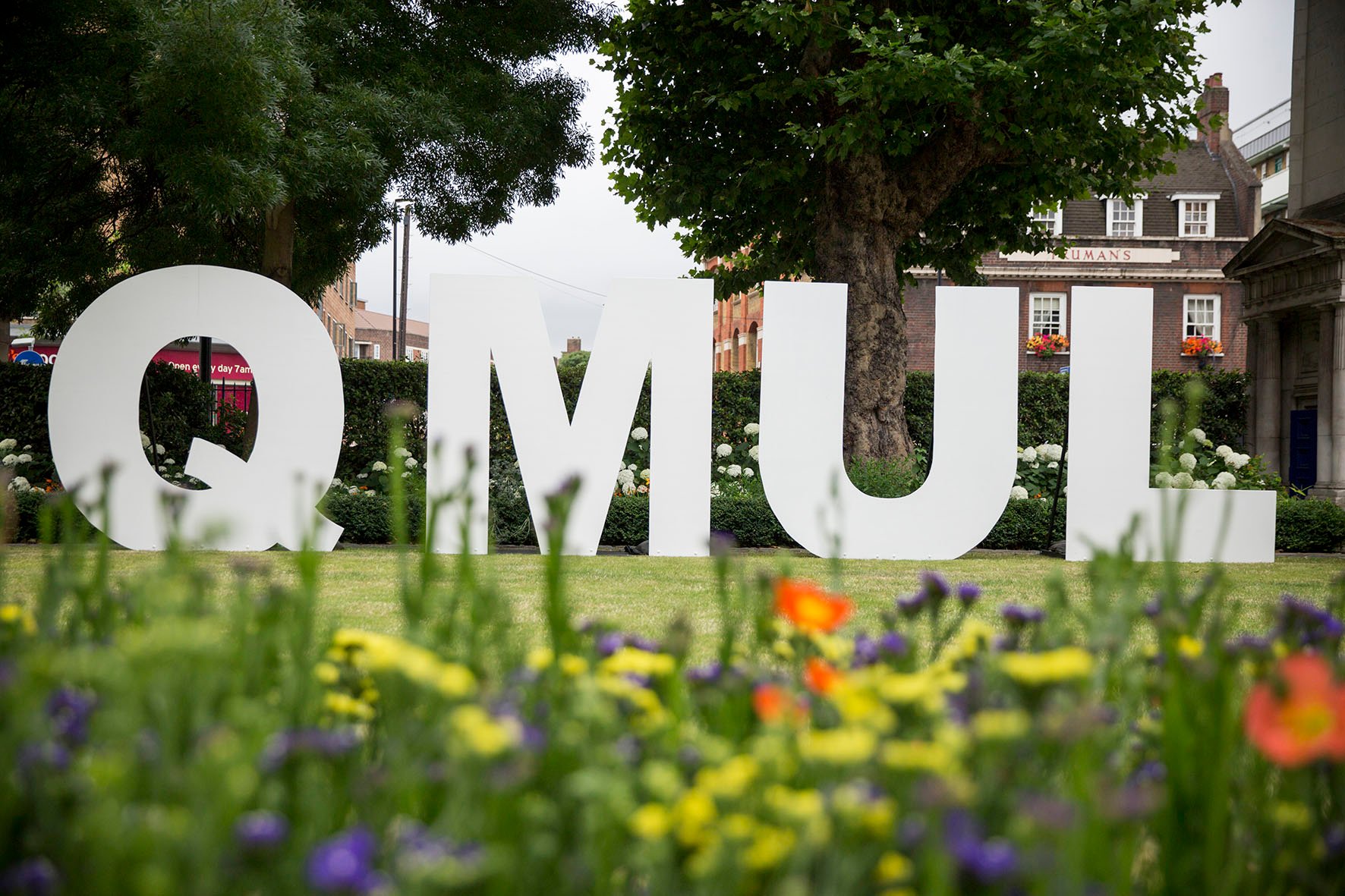 Question:
How is the course impacting you on a personal and professional level?
Carmen:
I think this course has given me more of a critical eye. If I see any headlines on international news regarding things like inequality, human rights or health inequalities, I'll take more of a notice and realise not to take everything that comes from the media at face value. I can really understand people are being marginalised by all these different events that are going on around the world, and health is never as high a priority as it should be.
I think health is a human right and everyone deserves access to healthcare and should have the same opportunities. I'm very passionate about that. If any students wanted to do this course, if they have a sense of social justice, this is absolutely the course for you, because all the teachers I've had so far have that same stance and share the same beliefs. It creates a very passionate environment and it makes this course really enjoyable.
Question:
How do you feel you know you're connected with your peers and able to support one another?
Carmen:
You have the support from other students because the classroom basically asks you to be interactive with each other by commenting on posts that other students have made. So, you learn from each other, which is really important because everyone obviously has different points of views.
People come from all different walks of life and different countries. On our cohort, there are people from countries like Italy, the Philippines, Switzerland and Tanzania. So, you get to have a lot of different perspectives, which is great.
Question:
What about the support of the academics and tutors?
Carmen:
They've been great. They're really helpful and supportive. They comment on the forums, acknowledge what you have to say, and share their opinions.
If you ever have any questions about assignments or anything, messaging them is really easy, and they respond very quickly. You do worry sometimes that with an online course, you don't know how much support you're going to get. But this experience has completely changed my opinion.
Question:
How are you managing your time – with your work, study, family and social life?
Carmen:
There's no secret formula really, it's just motivation to do the course. I'm very passionate about the course modules. With doing shifts and working full-time, it is quite difficult, and I have to give up some social obligations, but I ensure that I try to cover as much work as possible.
It's really easy though. The course content is also available on an app, so I can look on my phone if I'm commuting on the train and read and post on forums and things like that. You're not stuck to using a computer at home.
It's important to be patient and willing to read and to ask questions. You also have to think this is a masters degree. You're expected to put a certain amount of time and effort into this. And yes, there is quite a lot of content. But I feel like it's definitely been worth the effort, money and time so far.
Question:
How would you describe the course in terms of its accessibility?
Carmen:
If you're motivated to do the course, I think you'll find the time to do it.
You've got a whole week to do a week's content, so you can basically do all your work within 1 or 2 full days if you want. Or, you can spread it throughout the week. It's up to you. I generally do a minimum of 25 hours a week, and that works for me. I dedicate some weekends to studying as well. I know other students dedicate their whole weekend to it because they work nine to five Monday to Friday. And that also works for them. So, it really depends on the person.
Question:
What would you say are the required skillsets to be successful on this programme?
Carmen:
To be persistent and willing to listen. Engaging with your peers who are also learning with you. I think that's really important. You're all going through the same thing – more than likely, they're all doing their first online masters. So, it's really helpful to engage with your peers to have that support team.
Question:
How easy was it to get used to the online learning environment?
Carmen:
It's very easy, and they release all the content in the modules week-by-week, so you know what you've got to do for that week. The process allows you to go through the course content page-by-page, and it will guide you. So, it's really easy to get the hang of.
Question:
What are the different types of assessment on the course?
Carmen:
There's a variety of assignments on each module, which is great. They're very helpful if you wanted to take up a career in public health, because doing presentations and writing academic blog posts are the core fundamentals of some of these positions.
Question:
What's the biggest challenge you've faced with this course?
Carmen:
I think the biggest challenge is time management, especially working shifts and full-time. But it's been very much worth it for me.
There are a lot of public health courses, but I think this one's quite unique and you're able to complete it within two years compared to five. I also think it covers a lot of aspects of public health that other masters don't.
Carmen is currently studying an online MSc in Global Public Health with Queen Mary Online. You can find out more about the course and how it can deepen your understanding of global public health issues. With good time management skills and the motivation and discipline to study 25 hours per week, you can finish your MSc Global Public Health within two years.